My go to beverage to start the day, and keep myself going throughout, is plain black coffee. It looks like I'm not alone, either, as statistics from the International Coffee Organization – yes that's a thing – show that 1.4 billion cups are consumed each day worldwide.
And a cup of black coffee pairs nicely with a little snack on the side. Cookies, donuts maybe, but for me nothing pairs better with coffee than a warm bagel. And my favorite coffee and bagels come from Catch Bagel.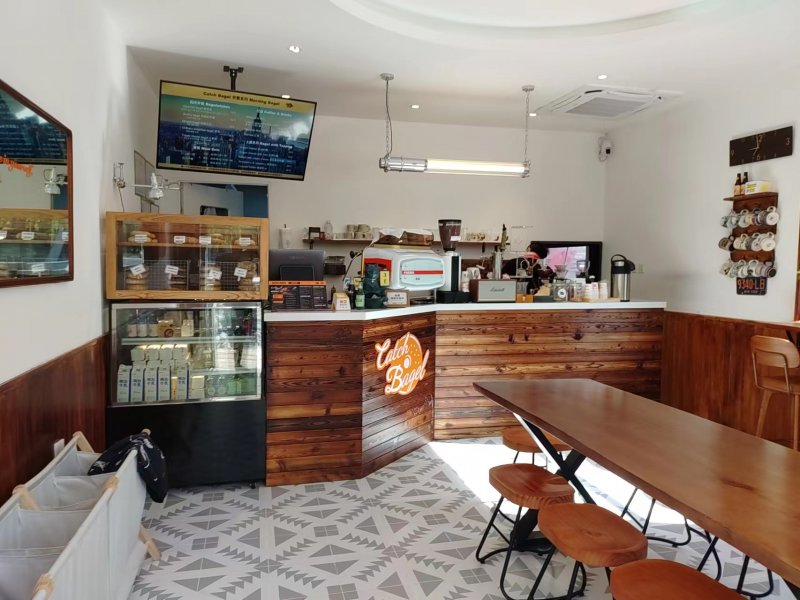 Opened in 2020 in Fangcaodi, this little bagel shop is a homely alternative to the sleek Parkview Green mall it sits across from. Since opening it's become a breakfast and lunchtime favorite that also happens to serve tasty sweets like cookies and pound cake.
But we're here for their bagels and coffee, which are pretty damn good. In regards to coffee, I always go for the Americano (RMB 25), but as for the bagel, I tend to mix it up as there are so many options.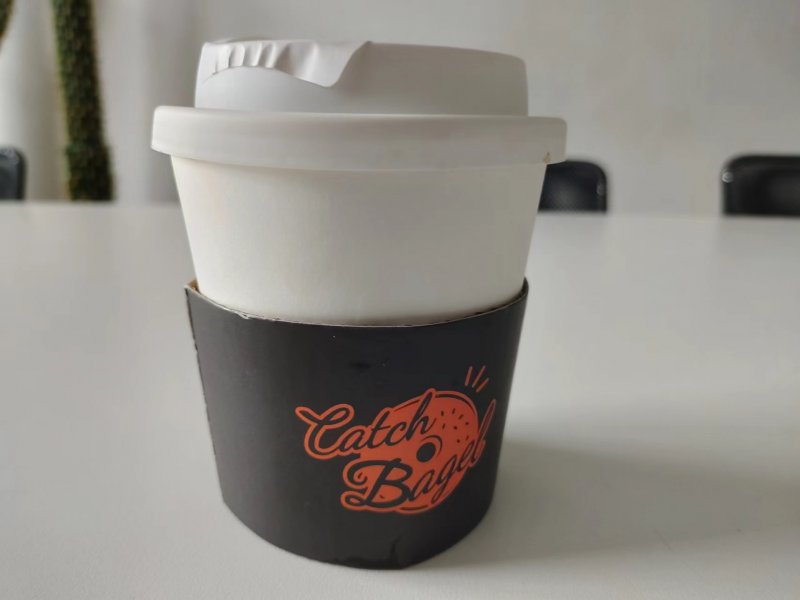 Each day Catch will offer up a cream cheese flavor of the day (RMB 36-39), with rotating flavors like strawberry, blueberry, and – my personal favorite – Italian mocha. Their regular cream cheese isn't too bad either.
As for the bagels themselves, they're on another level. Each one is a bit toasted on the outside and inside, making for a nice not too crunchy not too chewy bite that I find lacking in a number of other bagel options in the capital. Pair it with that Americano and it's a match made in heaven.
Catch also offers up some good bagel sandwiches, with special breakfast sets. My go to here is the Annie's (RMB 58 for set with an Americano) which features hard boiled egg with fresh avocado, ground pepper and ham; a simple treat
For a sweet snack, the best option is the Tarzan (RMB 39), a bagel with crunchy peanut butter, bananas and nutella sandwiched between it.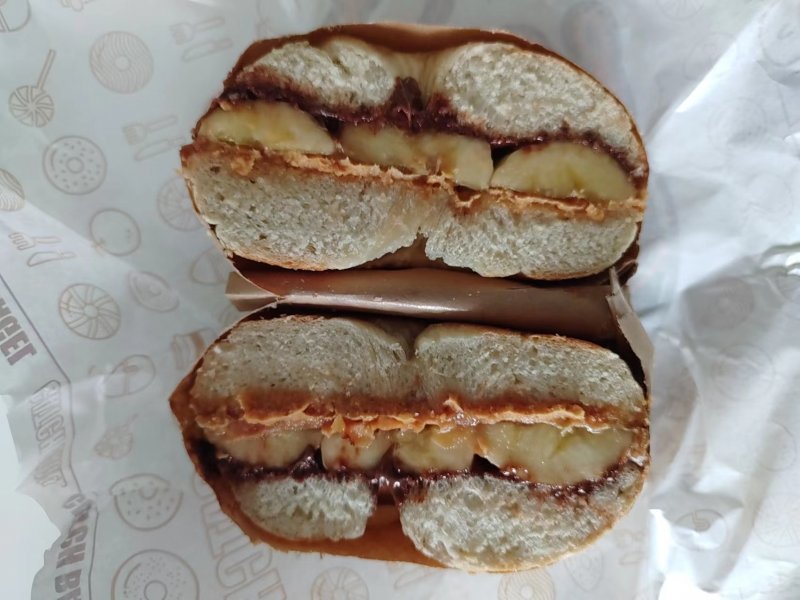 Plus the spot they're in makes for a pleasant visit in Fangcaodi, not far from the hustle and bustle of the CBD but a little slice of quiet away from that hustle and bustle – making it the perfect spot to enjoy a damn good bagel with some damn good coffee.
Catch Bagel
1  Fangcaodi Beixiang, Chaoyang District
潮阳区芳草地北巷甲一号
READ: Snack Attack: Shaobing Jia Rou, Beijing's Answer to Roujiamo
Images: Vincent R. Vinci